celebrating the past with a step to the future
In celebration of its upcoming 100th anniversary, Lincoln turns its gaze to the electric future with its newly unveiled Star Concept car. Over the past century, the team has become known for its luxury and prestige, its cars driven by Elvis Presley, Babe Ruth, and Frank Lloyd Wright who called the Continental 'the most beautiful car in the world.'
This step into the electric world came at the perfect time. In 2017 there were only five 'premium' electric vehicles — today, there are forty-eight, and by the end of the decade, premium EV sales are expected to triple. The team at Lincoln comments: 'Now is our moment… By mid-decade, we expect that more than half of Lincoln's total volume will be zero-emissions vehicles. And by 2025, three years from now, we plan to deliver three new, distinct, fully-electric vehicles to our lineup as we continue our transition to electric.'
Lincoln has previewed the concept of this first electric car, showcasing its creativity as it pushes boundaries to design for the next generation.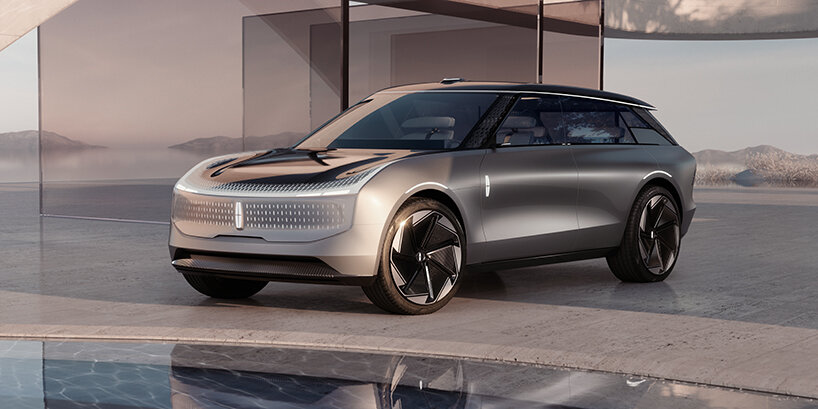 images courtesy Lincoln
a luminous, electrified star
The design team at Lincoln (see more here) sculpts its electric Star Concept with an emphasis on light and lightness. At once, the vehicle stands out for its twinkling crystallines which dynamically illuminate the exterior to give the car a signature face in place of the grille. This contemporary lighting condition is paired with backlit doors and seats, and the Lincoln 'star' logo which glows like a jewel.
The concept aims to transform the car into a sanctuary, a contemporary oasis which gleams 'like a guiding light,' recalling the constellation of stars which have guided navigators across time.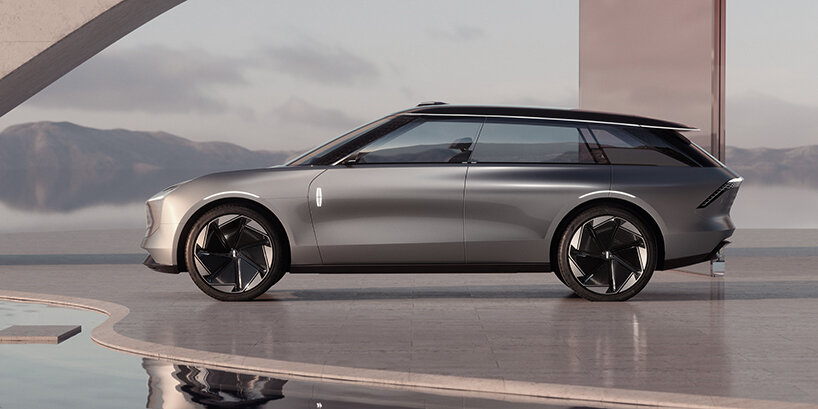 architectural details
Developing the electric Lincoln Star Concept, the design team integrates architectural strategies to 'reimagine what a vehicle can be.' The team notes its nod to Zaha Hadid, with moments of 3D-printed metal latticework. This sculptural technique makes up the A-pillar along the windshield and the D-pillar at the back window, creating moments of textural transparency. The latticework serves to further open up the spacious cabin and create a natural, airy brightness inside to reflect the digital luminosity of the exterior.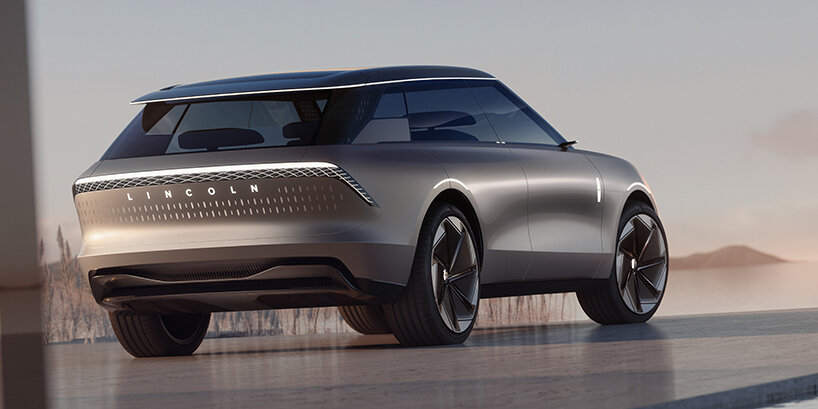 lincoln's ultra-spacious interiors
Overall, the electric Star Concept's sleek silhouette embodies the evolved design language of the Lincoln SUV. With its compact electric powertrain, the interiors are large enough for a third row of seating. Rather than fit in this third row, the team opted for a more expanded cabin — this way the interiors will see features like under-seat shoe storage, an expandable table, and an integrated beverage chiller in between the rear seats. Extra-spacious wraparound seating with a reclined posture and individual leg rests mean that the Star Concept will truly become an oasis.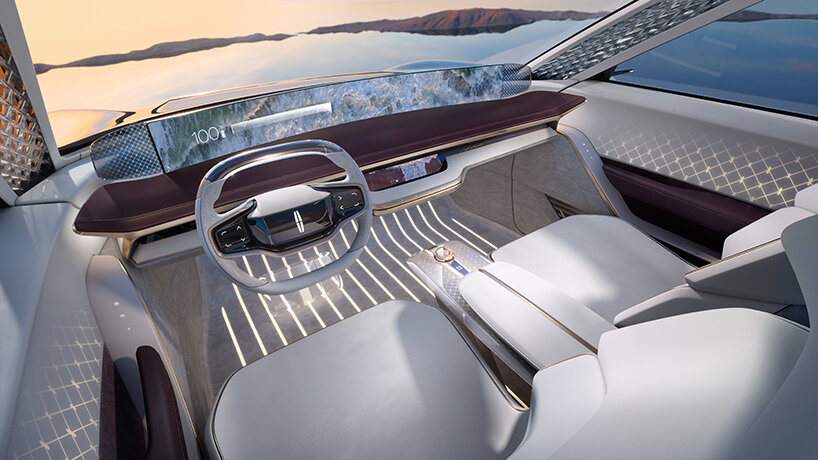 curating a space through scent
Recognizing the importance of scent in the experience of space, the Lincoln team develops three 'rejuvenation moods,' or fragrances which will harmonize with audio and lighting throughout the cabin. The team at Lincoln comments: 'A symphonic orchestration with crisp, high-resolution animations on the displays creates an immersive digital sanctuary. Whether stuck in traffic or just enjoying a few quiet moments after work, the rejuvenation moods provide a true sanctuary in a third space: Coastal Morning, Mindful Vitality, and Evening Chill.'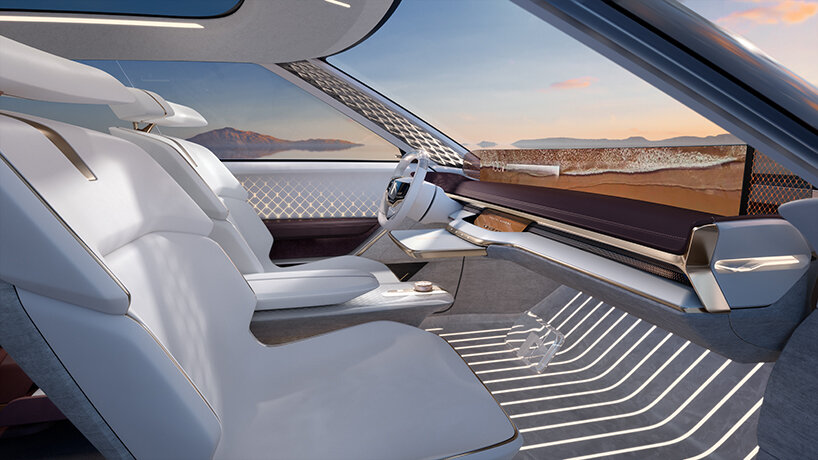 the pillars of translucent latticework show from the inside and the outside
Source link