luxury frontiers reimagines travel escapes with its starbeds
international design firm luxury frontiers has been forecasting a seismic change in the travel industry toward experiences that foster an authentic sense of place, harmony with nature, and spiritual recalibration – perfecting the idea with its experiential 'starbeds'.
the 'starbeds' marry the comforts of a traditional guest room with the thrill of being outdoors amid sounds of flora and fauna, the crisp night air, and the stars above. with minimal illumination to prevent light pollution, and simple, rustic décor, the experience is designed to support a complete and undistracted immersion in nature.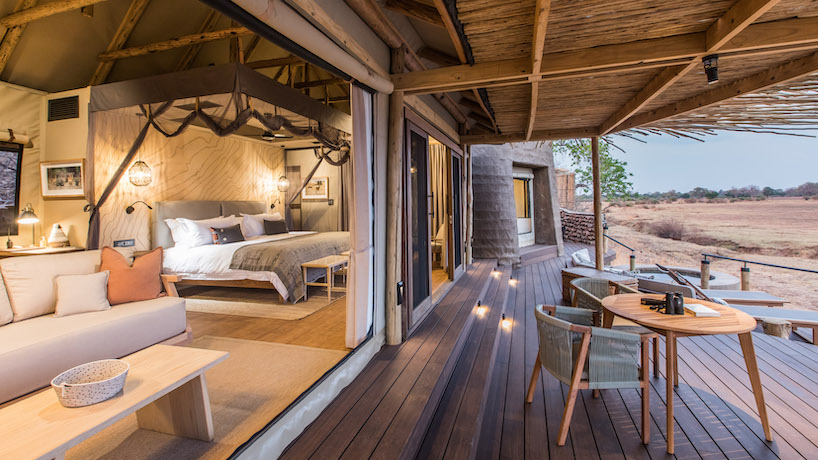 puku ridge lodge suite is built from lightweight zambian timber
enjoy a close-up of african nature at puku ridge and abu camp 
for those who dream of sleeping under the stars in the wild will find luxury frontiers' starbeds at puku ridge – a renowned bush lodge in zambia that the design firm recently reimagined – the place to be . among new additions were two-story observation towers featuring a starbed with uninterrupted, panoramic views of south luangwa national park. 
built from lightweight zambian timber, with carbon-neutral composite bamboo flooring and waterproof woven fiber exteriors, the structures feel like extensions of the surrounding trees. 'guests can curl up on their mosquito-net enclosed bed, which sits under a shaded canopy by day and is pulled out to bask under the stars at night, and look out to one of the greatest wildlife sanctuaries in the world,' reveals luxury frontiers.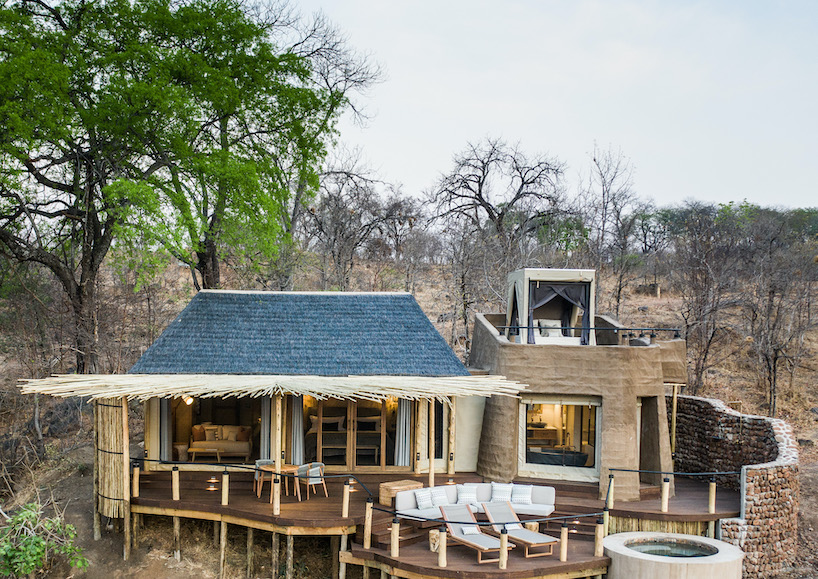 overview of the puku ridge bush lodge 
the luxury frontiers starbed experience is just as inviting and immersive at botswana's legendary abu camp. situated high above the elephant boma, the camp's elephant sanctuary site, the canopy-level suite is equipped with lanterns, vintage-style trunks, and a four-poster bed encased in mosquito netting. with a retro-romance vibe, couples can celebrate a special evening with a private dinner under a starry sky and close views of the sanctuary's rescued elephants as they snooze just beyond the outdoor suite. 
'more and more of our guests seek new and different safari experiences that help them to not only reconnect with nature, but also with themselves and their loved ones,' comments wilderness safaris zimbabwe managing director ron goatley.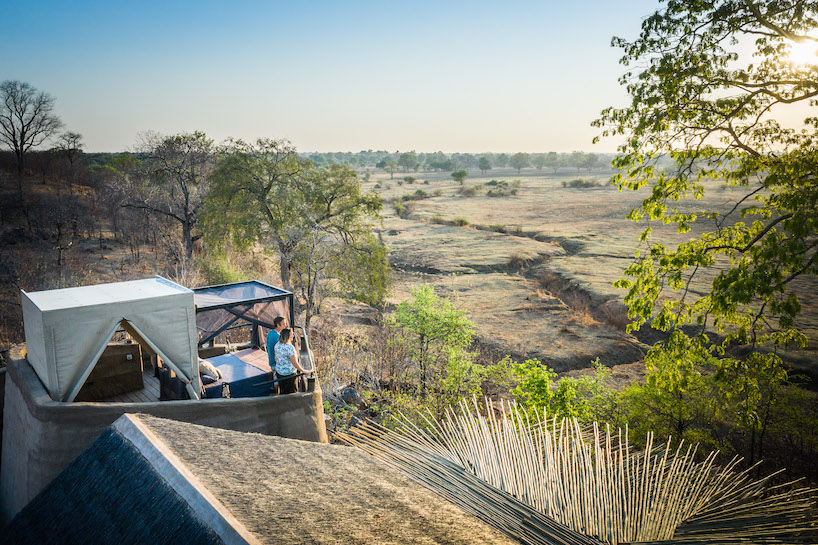 guests can enjoy uninterrupted, panoramic views of the south luangwa national park at puku ridge
Source link