House in Higashitouda by Kazuto Nishi Architects
Kazuto Nishi Architects constructs a residence in Higashitouda, Japan, expanding the 10-year-old original main house planning. The project aims to generate new vitality in the area and landscape while attending to the coexistence and seamless fusing of the two structures designed by the studio. Carrying out the concept of the previous layout that focuses on the connection between functionality and comfort, the frame raises the building above the ground floor leaving an open exposed space under the wooden eaves. The breathable area discreetly links to the house supported by a column system, while, also, shaping a zone for outdoor activities.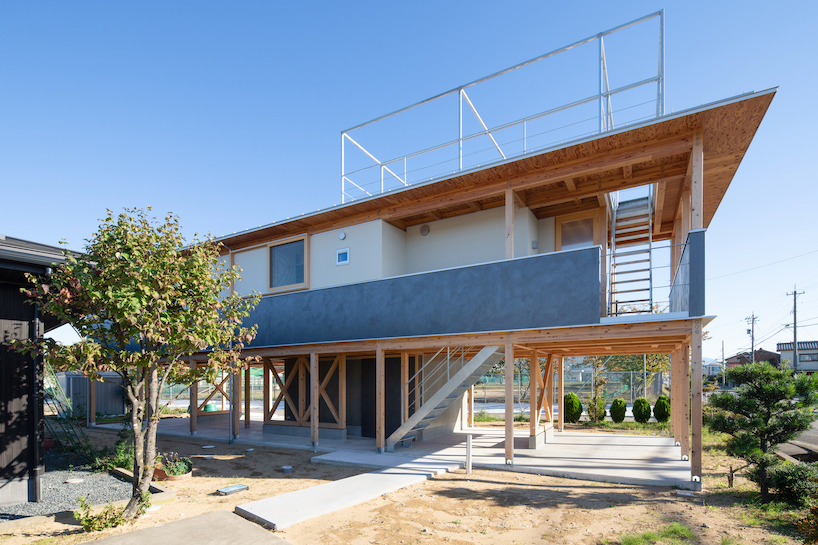 all images courtesy of Kazuto Nishi Architects
the open ground floor enhances flow and circulation
Contributing to the new vitality of the site and surrounding area, the structure establishes an intimate relationship between void and built space. The architectural group follows a design mechanism to elevate the main building enhancing the flow and circulation of the ground level. The open area stands protected from any weather conditions while promoting interactions and outdoor activities. The project blurs the lines between interior and exterior spaces, while blending the existing house with the new frame on the open site.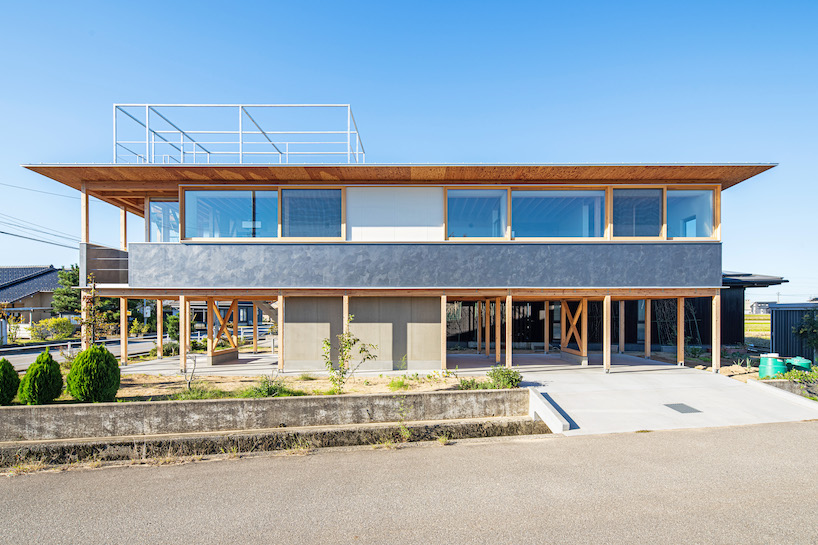 the structure expands over a wooden column system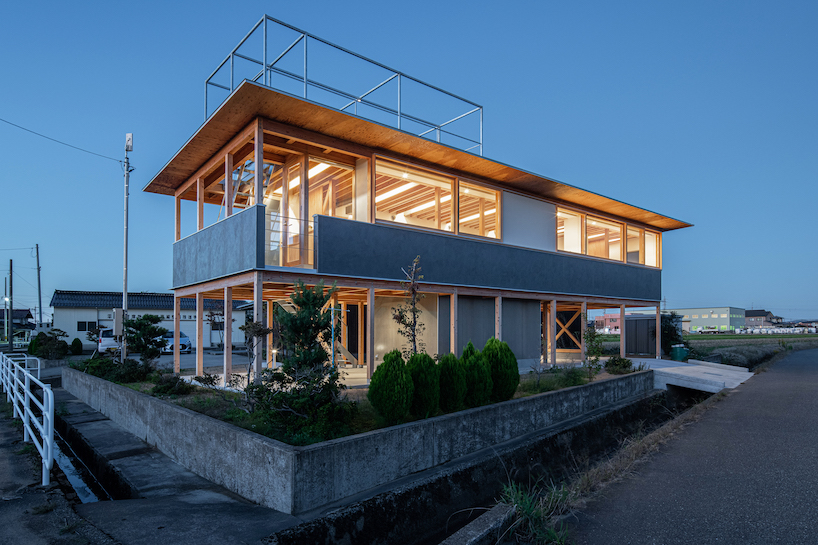 the layout follows the form of an orthogonal grid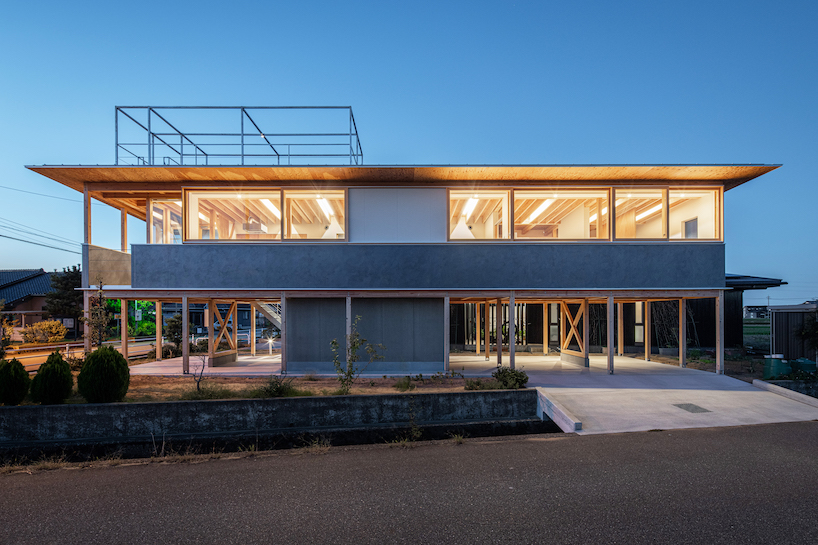 the main building stands elevated enhancing the flow and circulation of the ground level
Source link