The Notebooks and Drawings of Louis I. Kahn
Louis Kahn was never not drawing says his daughter Sue Ann. 'As an architect, he always had a pencil or charcoal in his hand. If he wasn't asleep on a boat, train, or plane, he drew,' she recalls in a new edition of The Notebooks and Drawings of Louis I. Kahn released yesterday on April 19, 2022.
Born in 1901, Estonian-born American architect Louis Kahn is remembered as a modernist master of geometry, precision and order. Notable works throughout his prolific career include the Salk Institute in California, Kimbell Art Museum in Texas, the National Assembly Building of Bangladesh in Dhaka, and the Phillips Exeter Academy Library in New Hampshire. 
Like most architects, drawing was Kahn's most valued tool to develop and communicate his architectural ideas. For Kahn however, sketching and painting was also an important form of self expression and he amassed a large collection of watercolors, pastels and charcoal drawings during his work and travels. In tribute to Louis Kahn the artist, Richard Saul Wurman along with printer Eugene Feldman have created a new facsimile edition of Notebooks and Drawings with an all-new Reader's Guide. Like an autobiography in pictures, the reprint of the original 1962 book takes readers on a journey through Kahn's life and oeuvre with architectural drawings and sketches as well as personal recollections and unpublished speeches.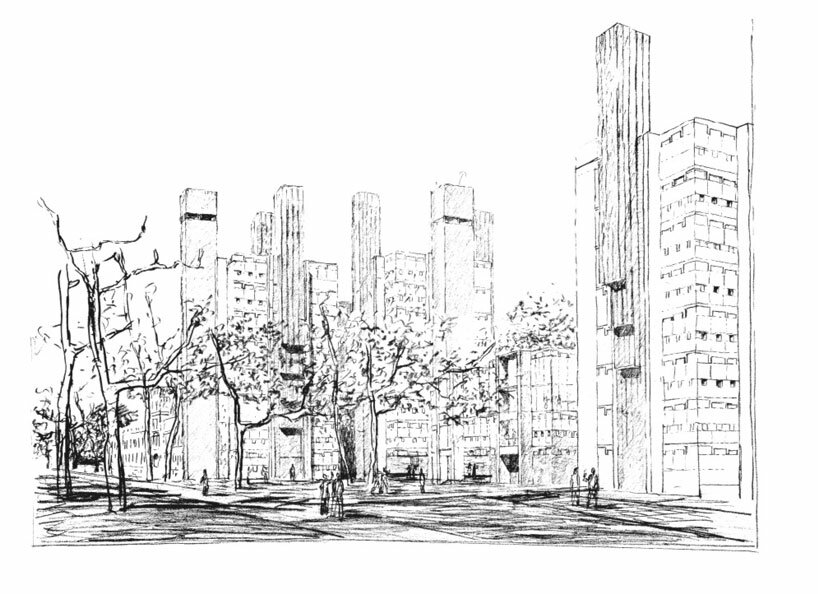 1957 A. N. Richards Medical Research Building, University of Pennsylvania, Philadelphia, early study / crayon on tracing paper (main image: 1956 study for center city Philadelphia / ink on tracing paper)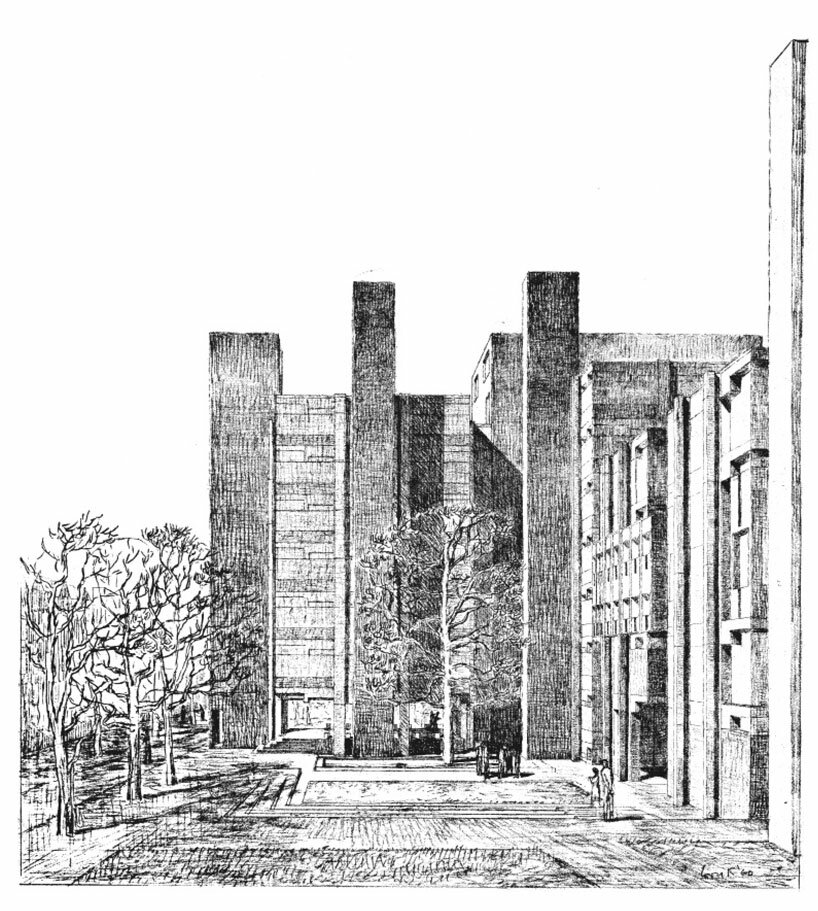 1957 A. N. Richards Medical Research Building, University of Pennsylvania, Philadelphia, definitive study / pencil on tracing paper
the 2022 facsimile edition
This hardback edition of Notebooks and Drawings spans 96 pages split over two sections. One section contains Kahn's travel sketches from trips to Greece, Egypt, Italy, and France during the 1950s. Another section features early drawings and renderings for well-known projects, including: the Sculpture Garden at the Yale University Art Gallery; the A. N. Richards Medical Research Building (Laboratories) at the University of Pennsylvania; the General Motors Exhibition Building for the 1964 New York World's Fair; and the Salk Institute for Biological Studies in La Jolla, California; as well as visionary studies for the Philadelphia city center.
Richard Saul Wurman, a former student of Kahn who was employed in his Philadelphia office, personally selected the drawings for the book. 'I didn't choose what were considered his best, most finished drawings,' shares Wurman. 'I chose those that spoke to me—much in the same way that Lou would say you had a conversation with a building… the drawings that told me what they were trying to be.'
Readers of this latest edition are also treated to a handwritten note by Kahn to Wurman and Feldman where he offers his own perspective on the publication.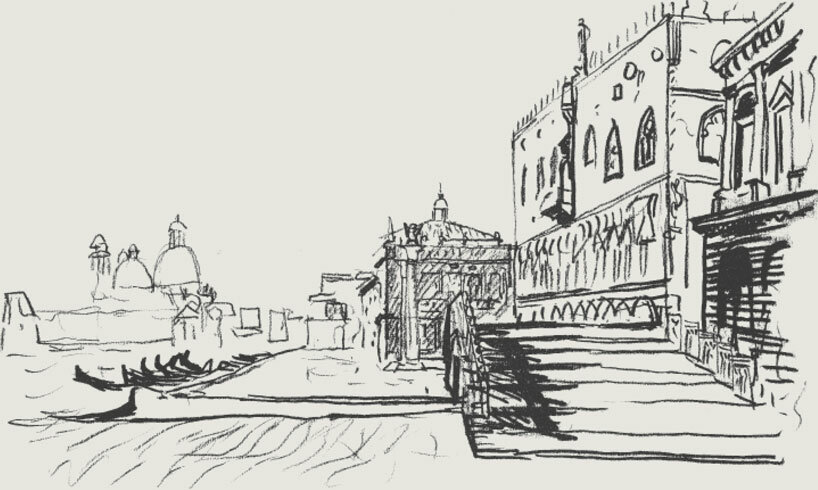 1950 Doges' Palace, Venice, Italy / crayon in notebook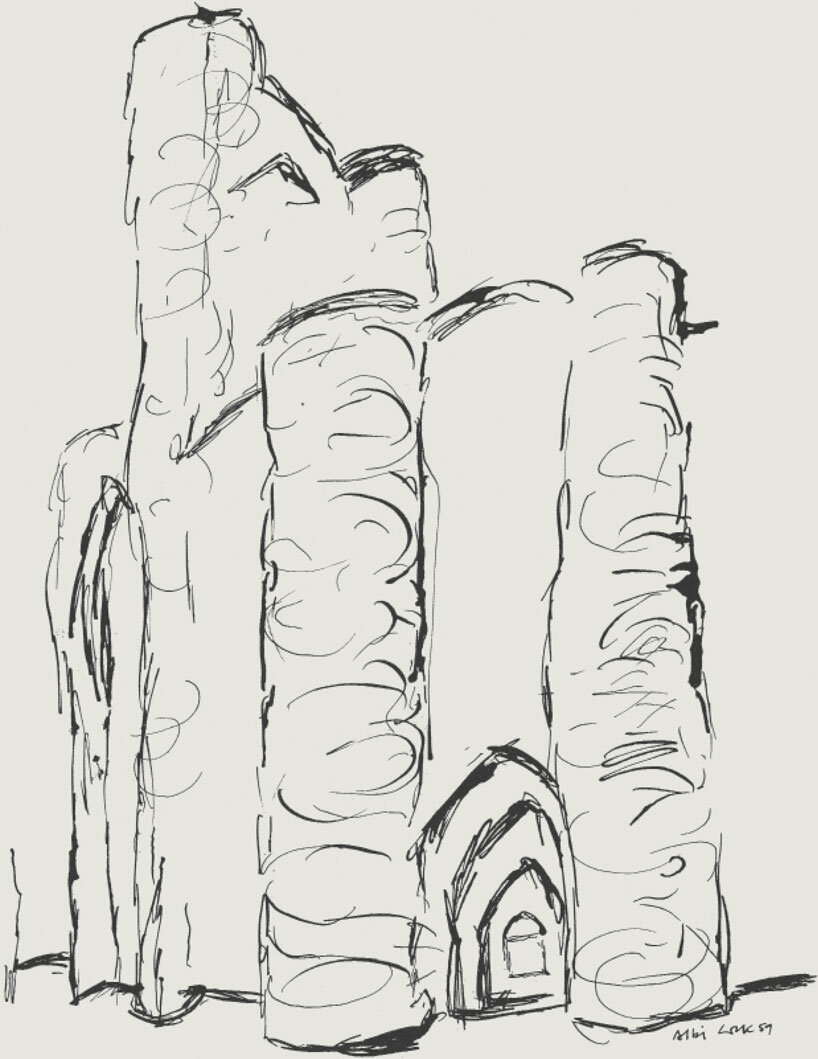 1959 St.-Cécile Cathedral, Albi, France / ink
an all-new Reader's Guide
The 120-page Reader's Guide provides rich context for understanding Kahn's art and his thinking. The accompanying paperback with matte black cover contains commentary from Richard Saul Wurman, William Whitaker, Louis Kahn's three children as well as tributes from renowned architects who have been recipients of the Louis I. Kahn Award. Names include David Adjaye, Tadao Ando, David Chipperfield, Peter Eisenman, Ted Flato, Norman Foster; Jeanne Gang, Frank Gehry, Nicholas Grimshaw, Steven Holl, Daniel Libeskind, Thom Mayne, Antoine Predock, Moshe Safdie, Denise Scott Brown, Robert A. M. Stern, Billie Tsien and Tod Williams, and Rafael Viñoly.
The new 2022 edition of The Notebooks and Drawings of Louis I. Kahn has been released by the Yale Center for British Art in association with Yale University Press and in collaboration with the publisher Designers & Books. The facsimile edition and Reader's Guide are produced with the approval and cooperation of Richard Saul Wurman, Nathaniel Kahn, Sue Ann Kahn, Alexandra Tyng, and the Louis I. Kahn Collection at the Architectural Archives of the University of Pennsylvania.
The Notebooks and Drawings of Louis I. Kahn: Facsimile Edition and Reader's Guide comes as a deluxe two-book set. It retails for $110.00 USD and you can find it on YC British Art website here.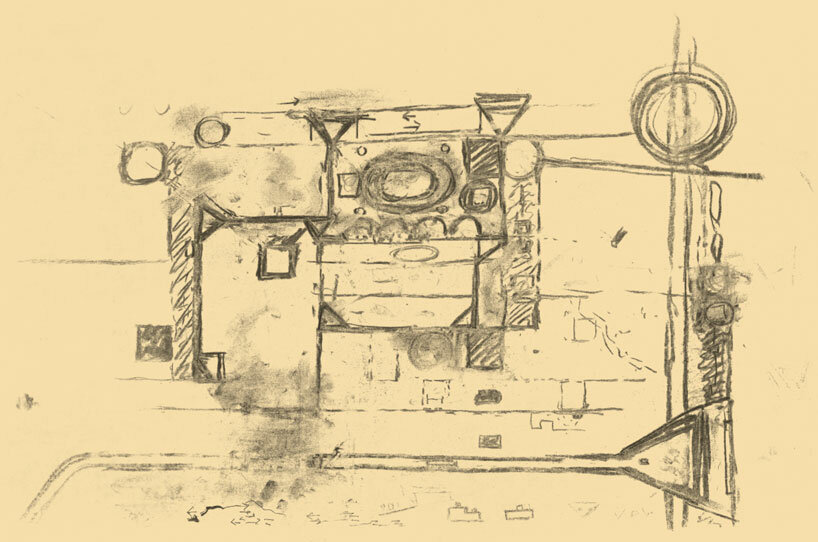 1962 Graham Foundation studies for center city Philadelphia plan / charcoal on yellow tracing paper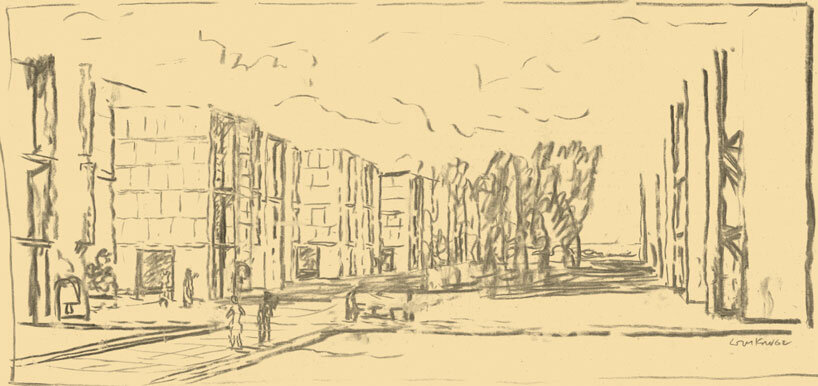 1962 Salk Institute for Biological Studies, San Diego, California, laboratory garden / charcoal on yellow tracing paper
Source link