SVART HUS by K.Smith | x stands in Door County, Wisconsin
Designer K.Smith | x constructs SVART HUS, a residence, and workspace that covers five open acres of meadow and pine forest in Door County, Wisconsin. The structure features two well-situated, well-appointed wooden boxes that neatly separate the common living and private spaces physically and visually. The volumes envelop in contrasting tones of Nakamoto Forestry's shou sugi ban siding, a traditional technique of charring cedar. The designer, and homeowner, draws from Nordic and Scandinavian architecture integrating the Japanese Wabi-Sabi aesthetic through multi-dimensional siding to shape the form. Clean lines, subtle tones, wooden textures, and natural materials define the construction. SVART HUS, meaning 'Black House' in Swedish, unfolds its dark exterior conforming to its surrounding forest landscape.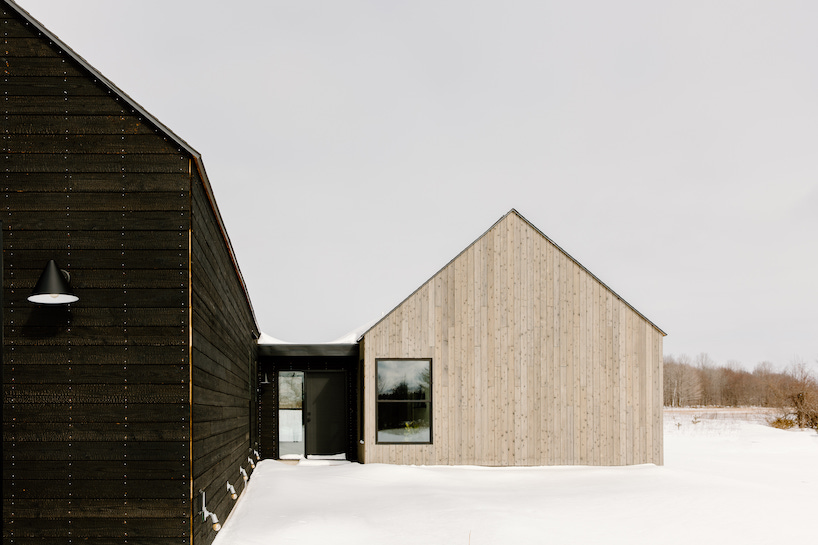 all images by xoMe Studio
the exterior finishes display a juxtaposition of light and dark
The design team at K.Smith | x studio applies shou sugi ban, commonly known as 'yakisugi', a wall and ceiling cladding material made exclusively from Japanese cypress, intensely burned as a preservative heat treatment. Specifically, Nakamoto Forestry's Sugi, unburned Japanese cypress, and Suyaki™, the most traditional of the shou sugi ban manufacturer's authentically milled offerings are selected.
The two exterior finishes tap into the surroundings and reflect the interior program while adding to the visual interest of the house with the juxtaposition of light and dark. The first structure is enveloped in a leathery, unbrushed charred surface that blemishes and weathers over time. Exercising in traditional Japanese wabi-sabi, the house's finishes will provide a rich patina. The dark volume hosts living, dining, and office spaces, while the second light wooden structure arranges three bedrooms and two baths with views of the natural grass field. The interior finishes correspond to the dynamic exterior, displaying concrete flooring, monochromatic walls and trim, walnut textures, and subtle lighting. The large windows connect indoor and outdoor spaces while framing views of one building to another.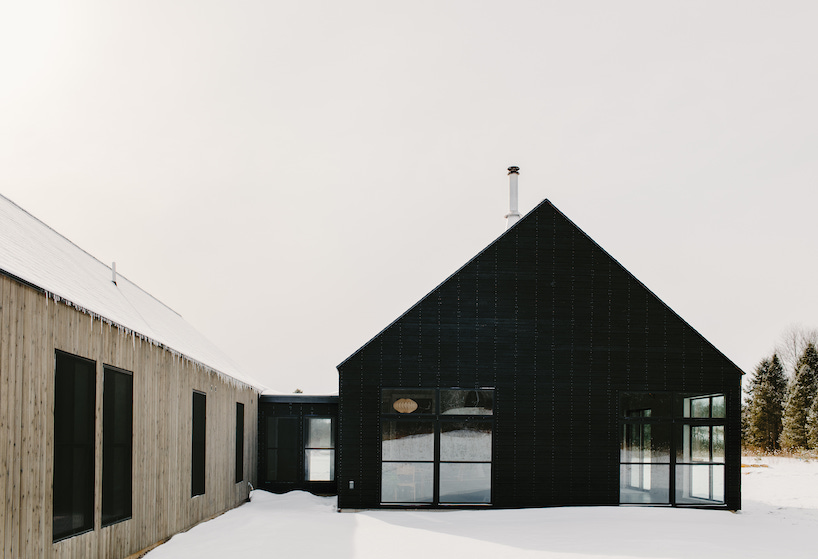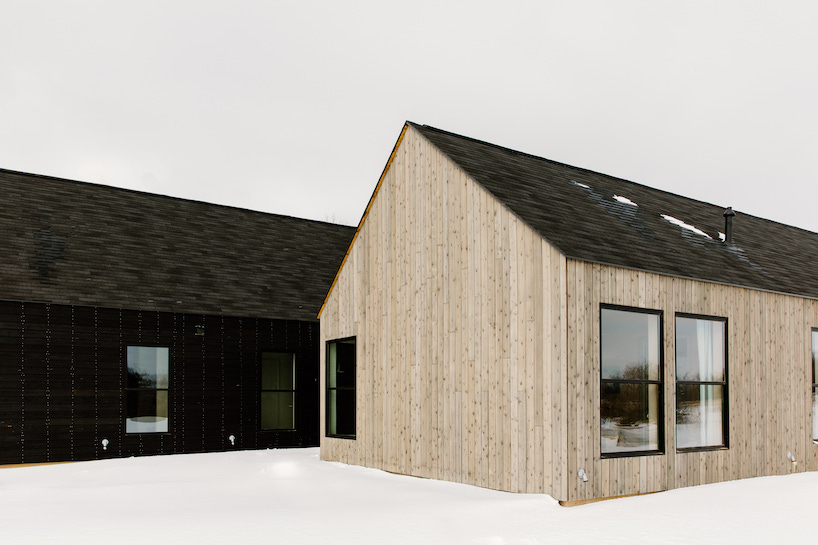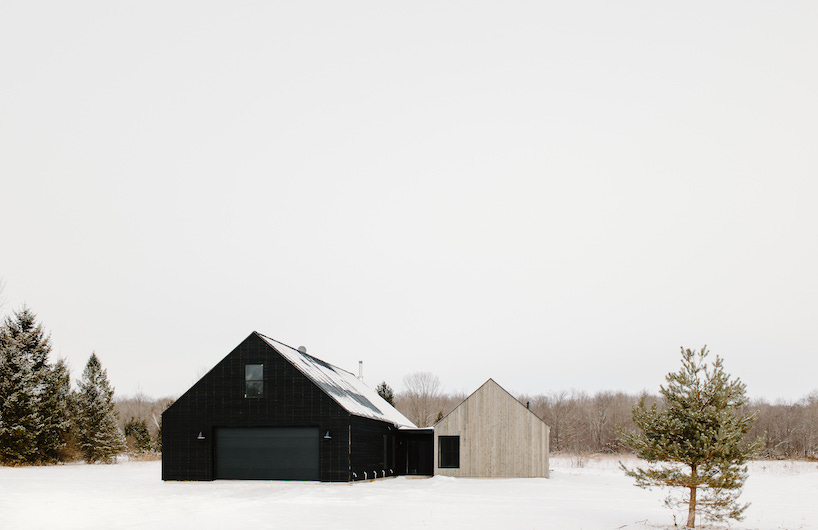 Source link