a residence that barely touches the ground 
surrounded by the local greenery in porto alegre, brazil, mirador house by KS arquitetos is born from the idea of a residence that floats at the same level as the surrounding treetops. the project takes shape as a delicate yet strong metallic structure, that barely touches the ground and opens towards unobstructed views of the guaíba lake nearby. comprised of elements connected in harmony, solidity, and precision, the contemporary construction engages in a lively dialogue with the preserved surrounding nature, and the immensity of the guaíba.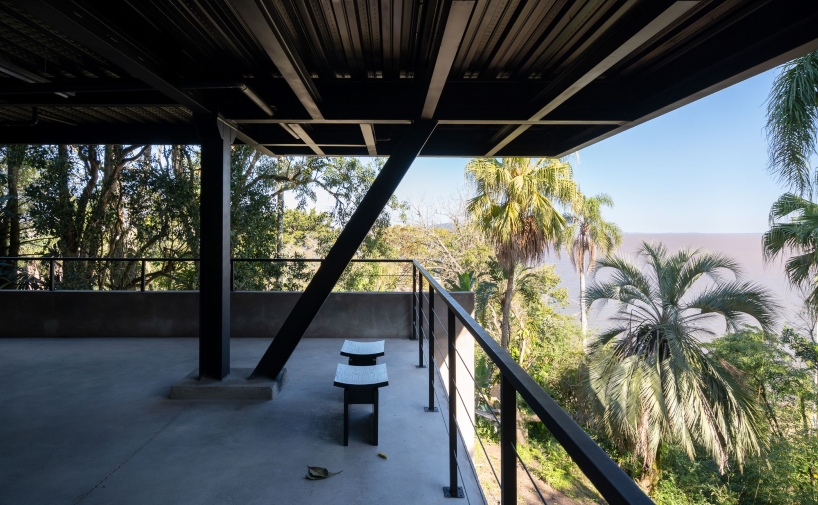 large space under the social area, surrounded by greenery and without furniture, designed only to contemplate the nature
all images courtesy of KS arquitetos
concrete paths pass through the lush vegetation of brazil
the dwelling by KS arquitetos (find more here) takes form as two main volumes, and a connecting catwalk, flying over the lot and creating a series of large covered patios. the original topography of the land has been preserved as much as possible, with the house barely touching the ground. under the residence, there is a rough concrete ramp path that smoothly changes direction, leading residents towards the entrance. surrounded by lush greenery, it overcomes the level difference of more than 100 feet between the sidewalk and the end of the batch.
this route leads first to the atrium, a large space under the social area which unveils an incredible view. from there, it is possible to access the house or continue the descent passing through the music studio in exposed concrete, and then through the trees and towards a secret beach on a strip of sand and rocks that touch the guaíba lake.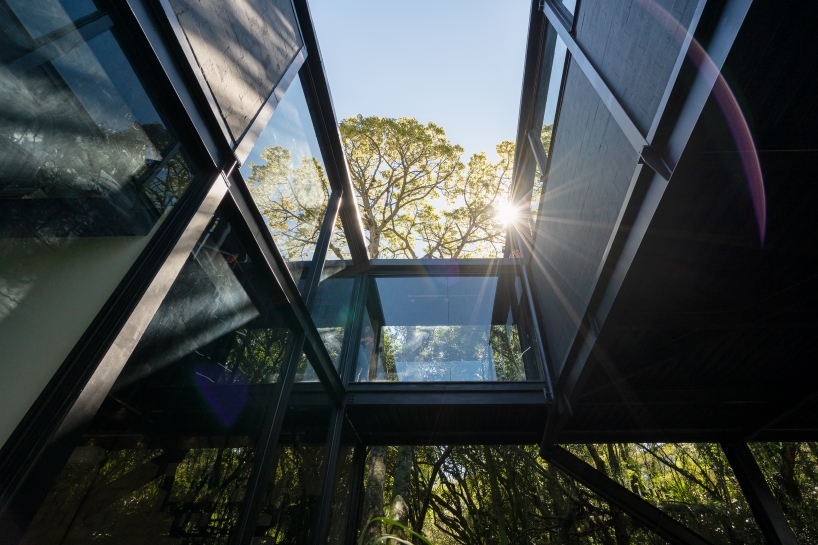 the house is formed by two blocks connected by a walkway that barely touch the ground
seeking a closer connection to nature
for mirador house, the clients requested a residence that is closely connected to nature through wide, open spaces. therefore, the team at KS arquitetos formed multiple openings to frame the surrounding landscape, allowing occupants to discover new angles and different views of the surroundings. from the skylights in the social area, the side windows of the internal pátio, and the double-height glazing next to the stairs, to the floor-to-ceiling window frames in the social area and the master suite, the residents have the opportunity to observe and enjoy the greenery, the sky and the lake at different moments of the day. all in all, the mirador project prioritizes harmony, and precision, while also caring for the preservation of the local context. it highlights the beauty of nature, framing mesmerizing views of the lake and the sunset, and encouraging residents to interact closely with the landscape.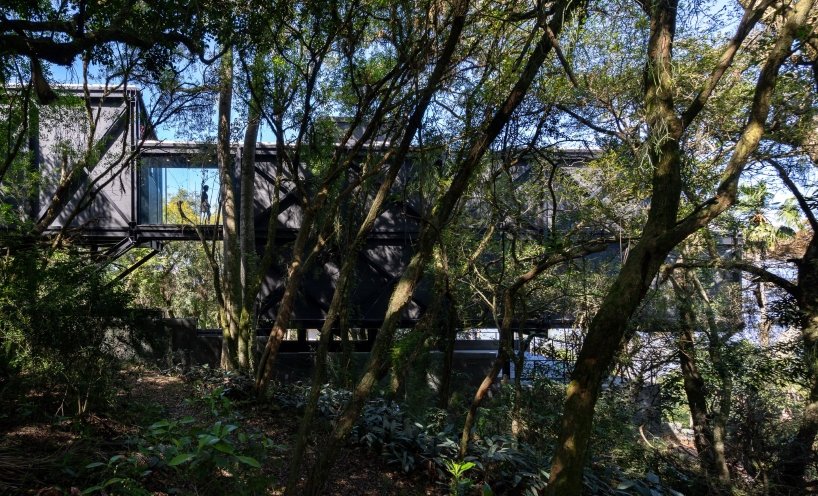 the area is surrounded by greenery, with a gap of more than 30 meters between the sidewalk and the end of the lot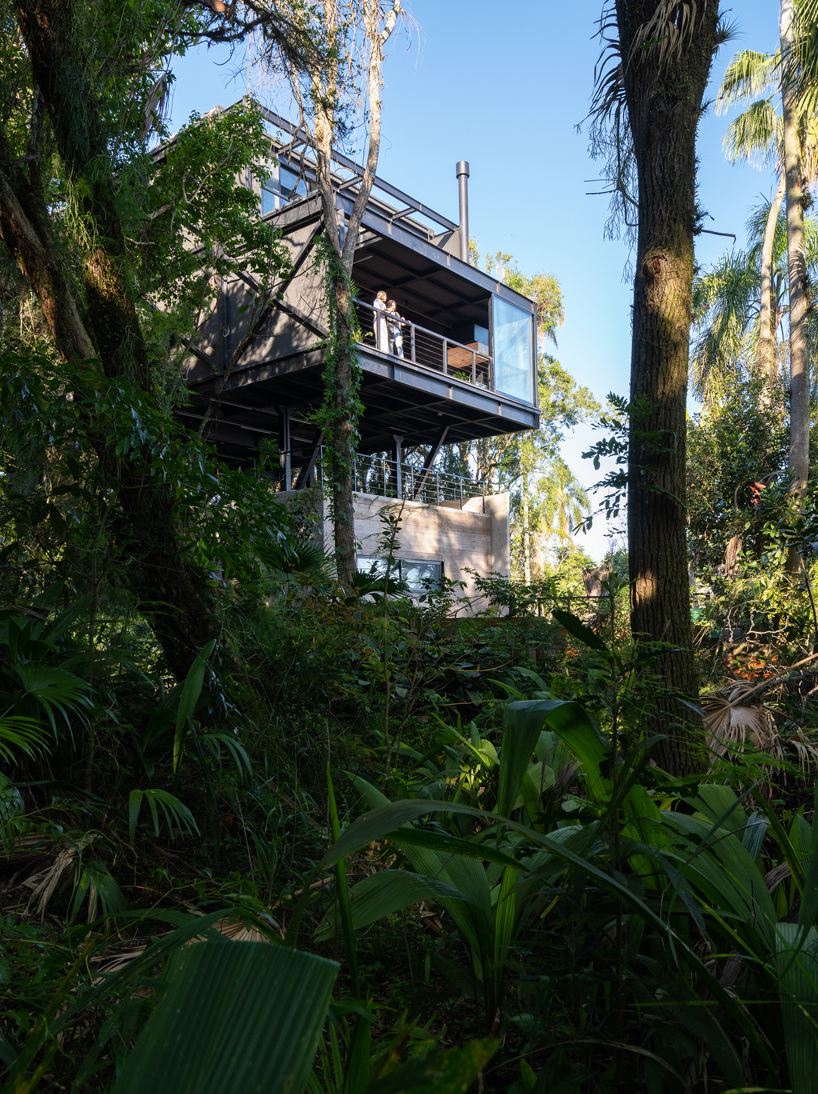 clients wanted a house connected to nature and facing the river, with wide spaces and large openings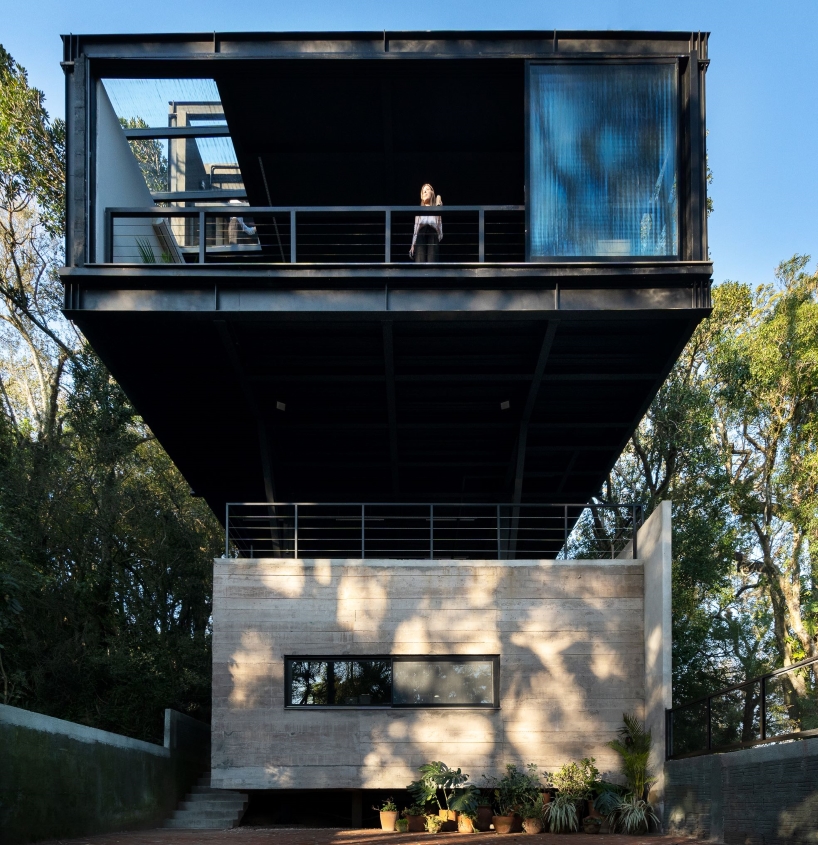 in the concrete volume there is a music studio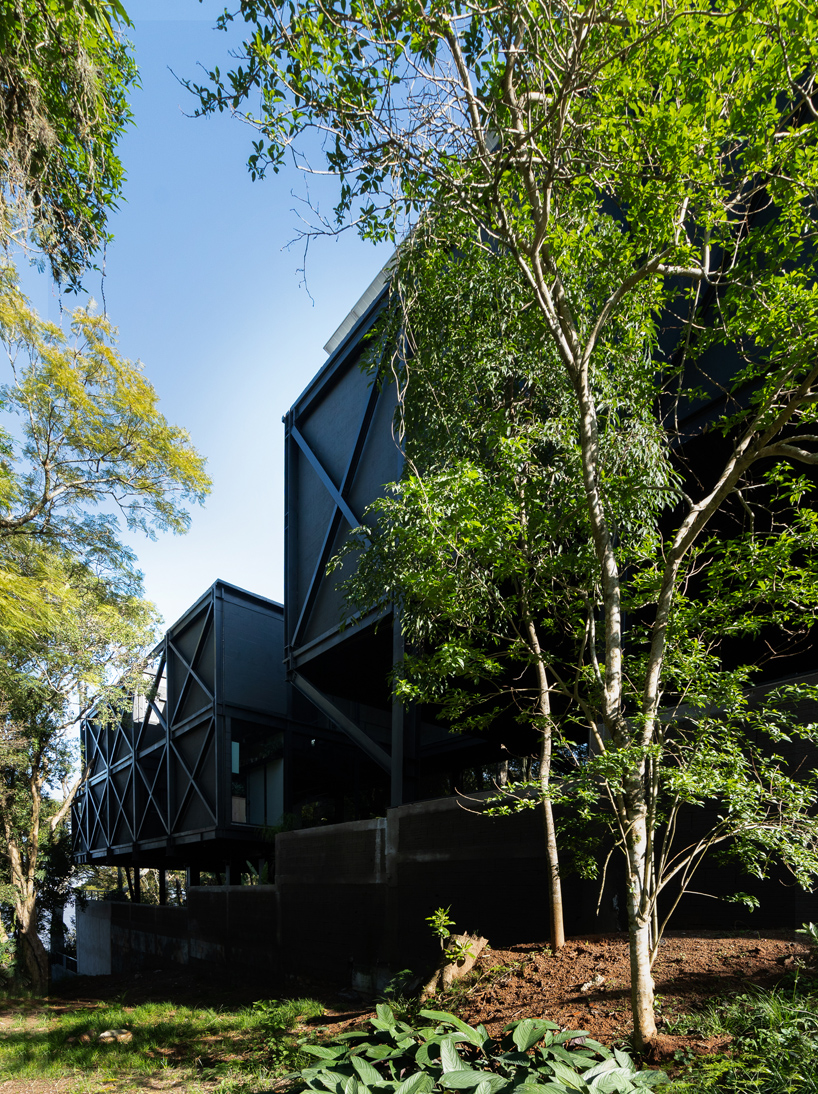 the metallic structure facilitated assembly logistics due to the large unevenness of the terrain and difficult access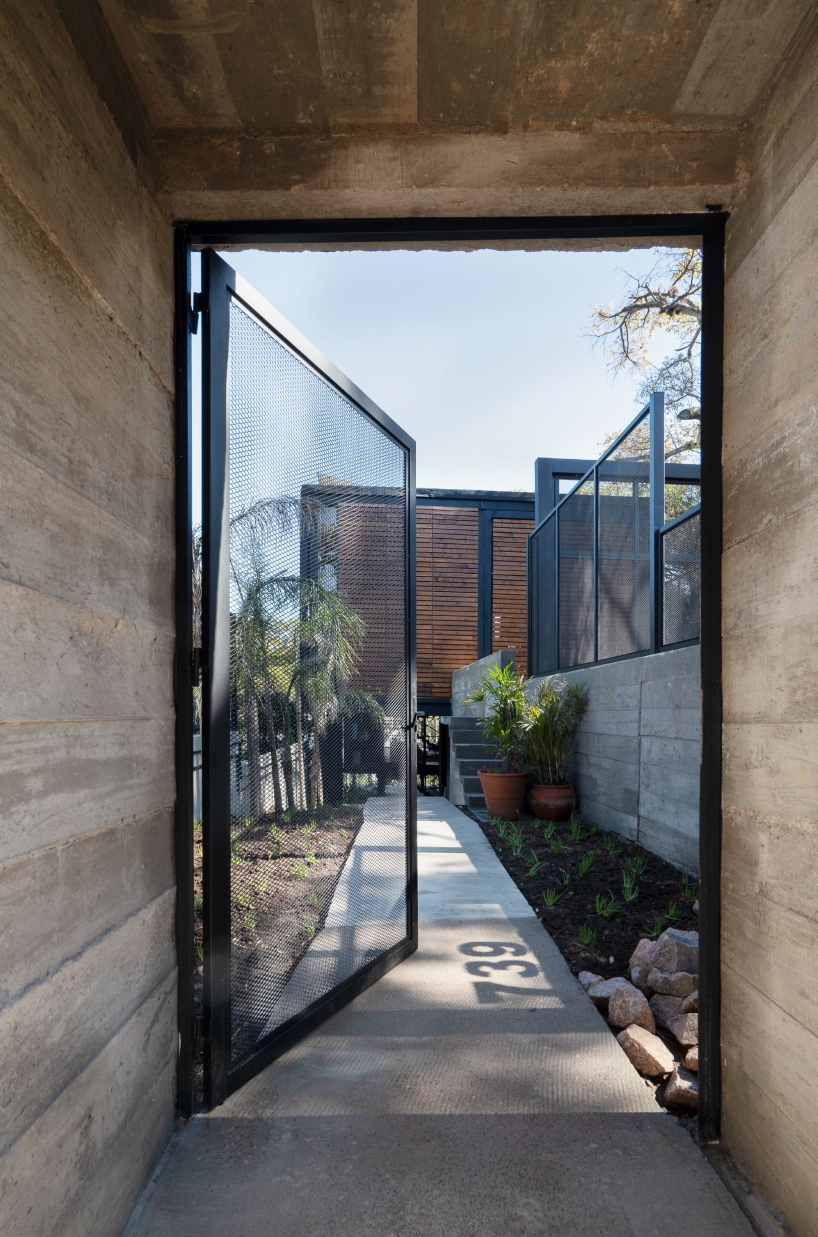 pedestrian access was made in exposed concrete
Source link