charly jolliet presents 'umbrella pavilion' at the Fribourg botanical garden
Swiss architect Charly Jolliet's work is deeply rooted in local tradition. Instead of striving for novelty, he seeks authenticity and honesty, a combination reflected in his construction methods and communicated through detailed drawings expressing architectural simplicity and trust. Expanding on his authentic architectural approach, Jolliet recently completed the meditative and wood-clad 'Umbrella Pavilion', which opened in April 2023 to mark the launch of a new sector at the Fribourg botanical garden in Switzerland.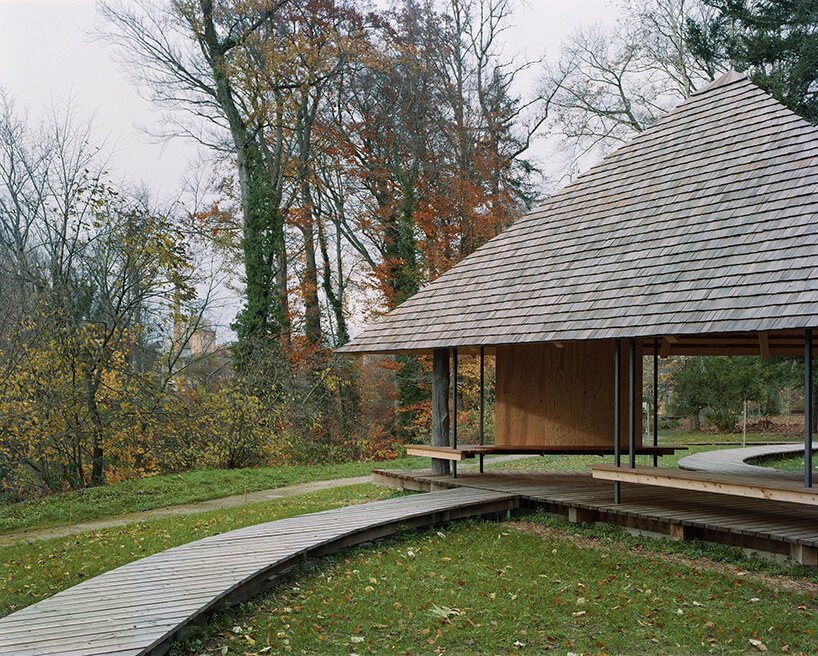 image © Joel Tettamanti
traditional cladding meets modern form 
Focusing on the theme of 'trees from the past, trees for the future', the pavilion by Charly Jolliet (see more here), which hosts events and educational workshops at the Fribourg botanical garden, features an umbrella-like structure resting on three sick larches cut down on site. 'The design reflects the triangular shape of the original tree placement and combines traditional wood cladding with contemporary volumetry. The rest of the sawed-off trunks were used for the flooring and benches. Visitors can explore the pavilion via long swinging ramps that guide them on a loop between the future plantations, through the pavilion and back,' writes the architect.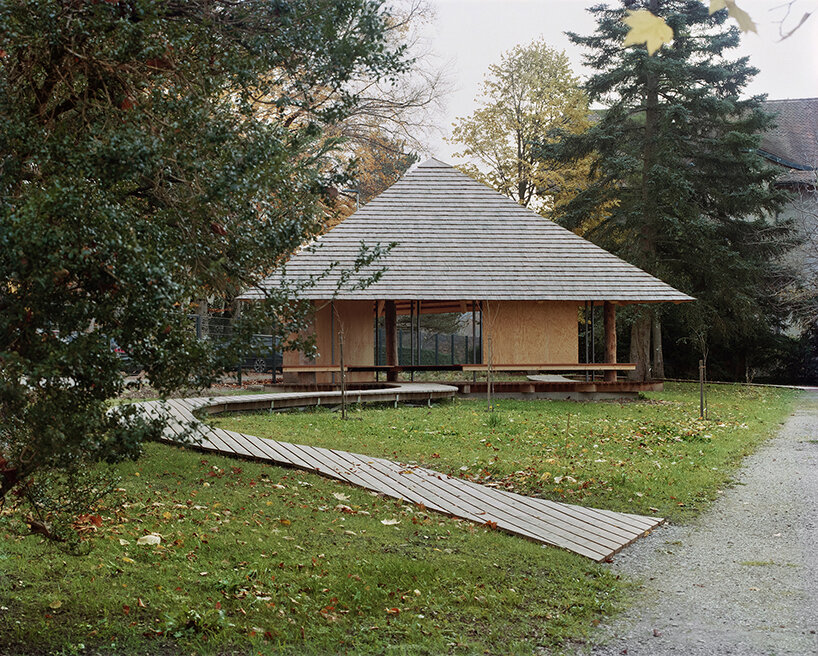 image © Joel Tettamanti
That said, the architect's attention to detail has an instantaneous impact on the sustainability of his architectural creations, a testament to his commitment to the highest standards of quality and craftsmanship. Through his photographs, as outlined in this feature, he pays homage to the transitional states of his buildings, both nascent and aging, highlighting his sensitivity towards a living architecture in constant movements and mutations.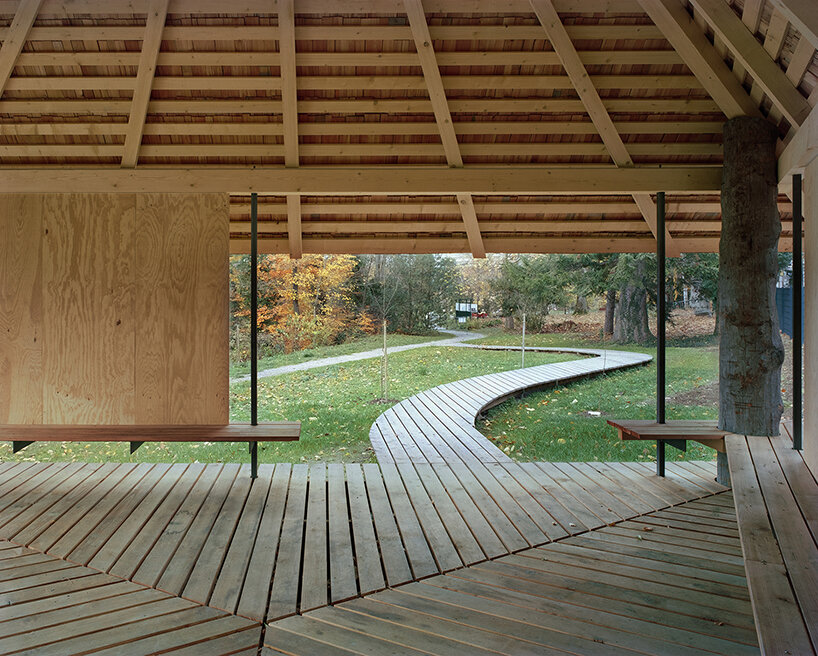 image © Joel Tettamanti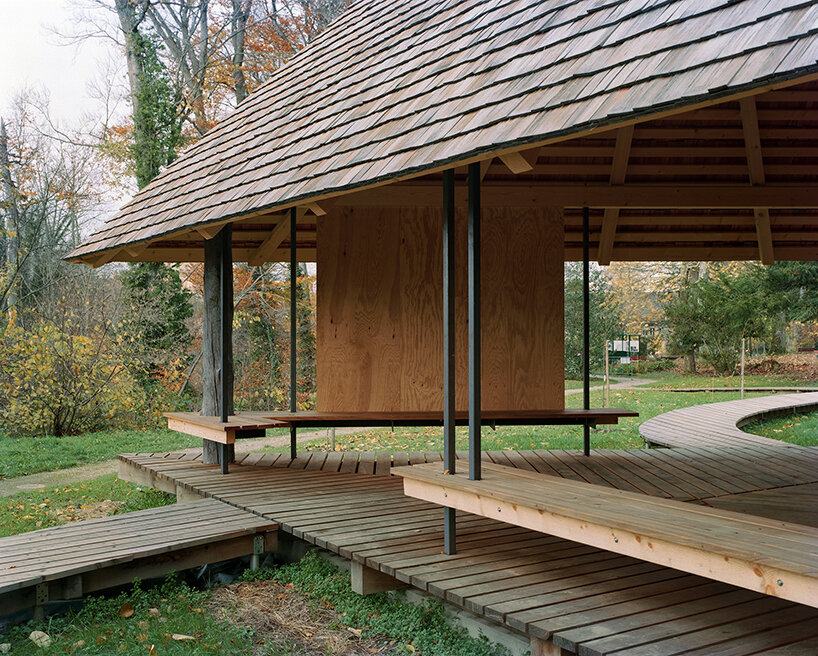 image © Joel Tettamanti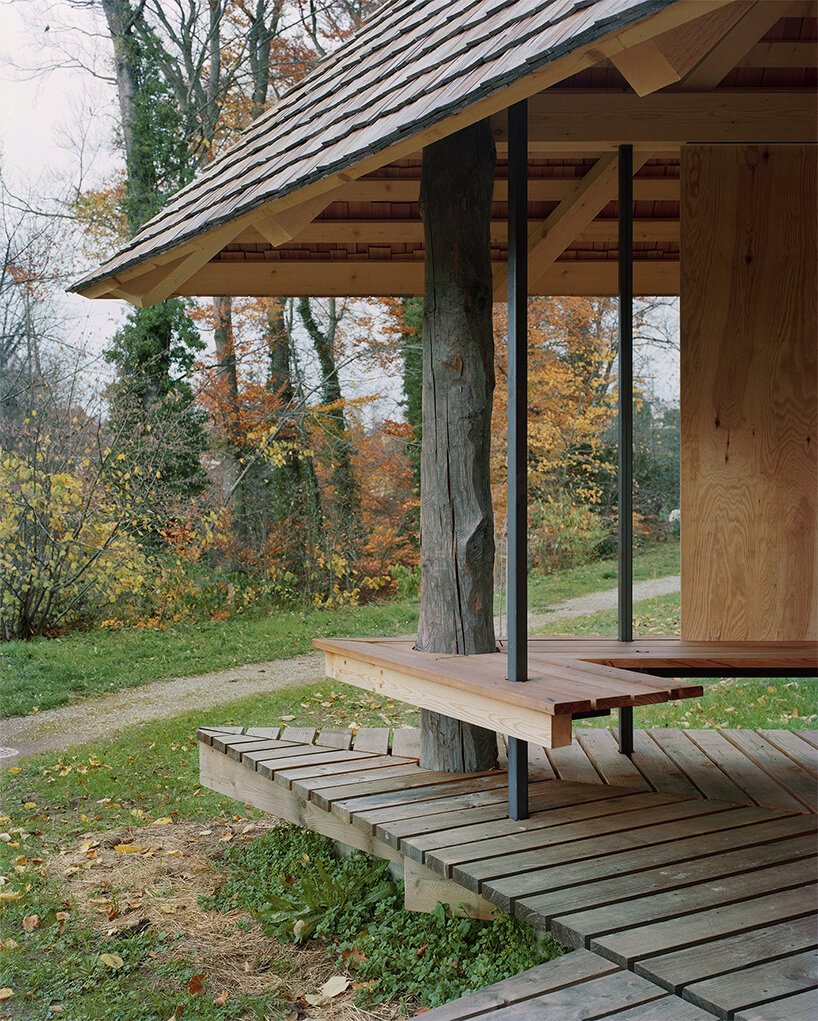 image © Joel Tettamanti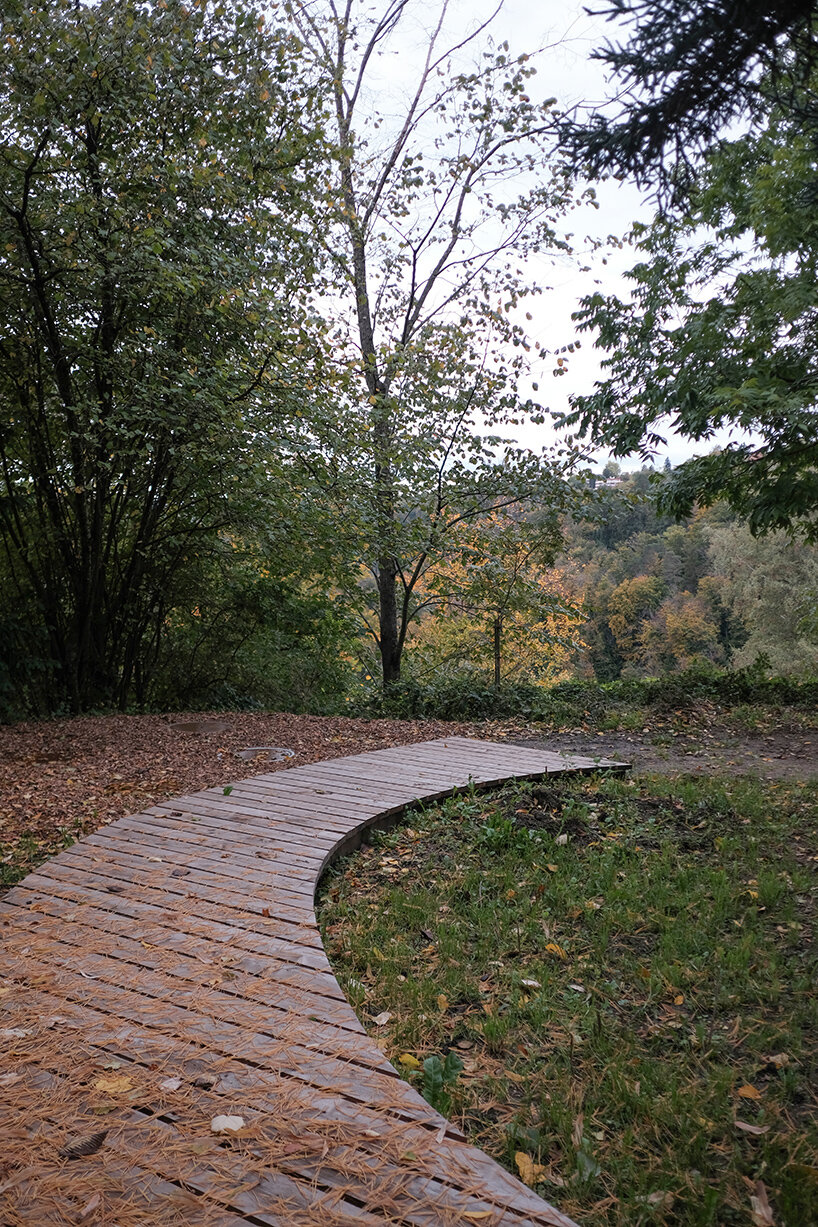 image © Charly Jolliet
Source link