GAAGA sets Bosbad in Eindhoven's tree-rich park
Bosbad – Forest Bath by Delft-based studio GAAGA is a voided residential building located in Eindhoven's 'Bosrijk' park in the Netherlands. Drawing from the Japanese art of Shinrin-yoku, a practice that encourages immersion in nature, the project merges modern living spaces with the surrounding greenery. The design explores the interplay between industrial techniques and organic aesthetics. Following sustainability principles, the construction employs natural materials throughout the design and fosters a strong connection between users, architecture, and the forested landscape.
Load-bearing tree trunk columns and reused Azobe wood compose the main frame softening the rational design and providing a natural look that interweaves with the tree-rich landscape. The rectangular building, set amidst gently sloping terrain, is infused with green open spaces forming walking routes from the park and into the built volume. The heart of the building is an airy internal passage overlooking the scenery. The ground floor is covered in ferns as rainwater flows into a brook towards the wadi. Within the structure, flowering climbers filter the sunlight and several bridges lead to the apartments' front doors.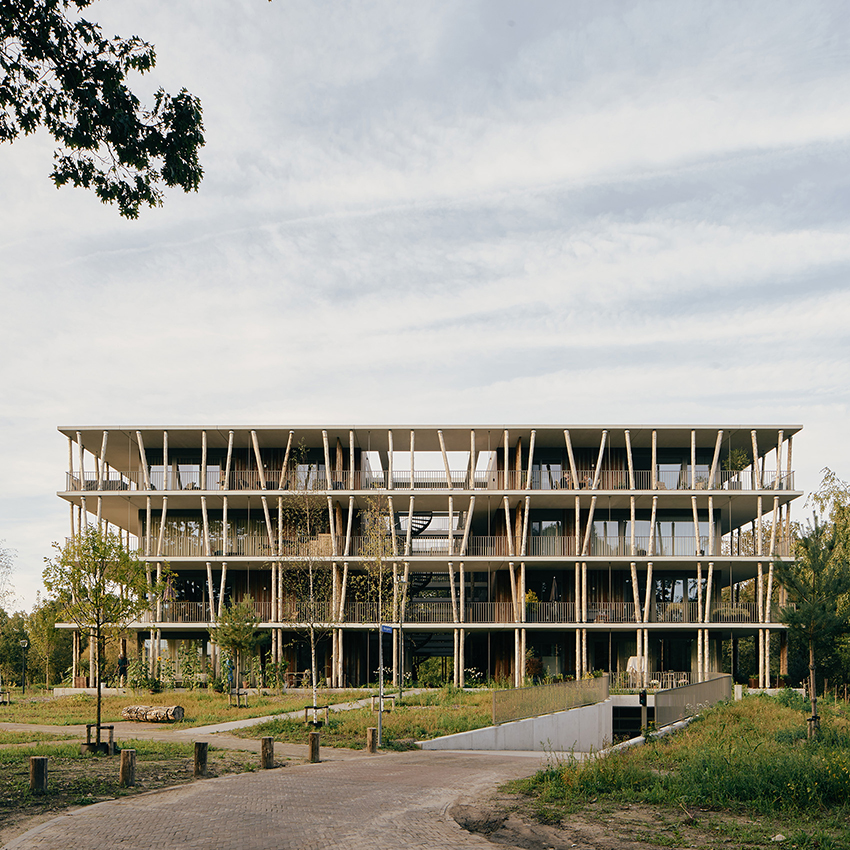 all images courtesy of GAAGA
Real tree trunks rise as structural supports
The exterior seamlessly blends into the forest, thanks to continuous balconies supported by a series of tree trunk columns, blurring the lines between built form and nature. Real tree trunks rise as structural supports while the facade's reclaimed wood cladding adds to the immersive experience. Balconies and colonnades define private and public spaces creating semi-public passages running through the building.
For Bosbad, GAAGA studio adopts a circular and adaptive design based on John Habraken's concept of 'Open Building', deviating from the traditional linear building process. This circular approach and adaptability ensure the building can evolve with changing needs while its design showcases sustainable features, including energy efficiency and biodiversity enhancements. With its circular design principles, innovative use of materials, and deep-rooted connection to the environment, the project aims for a shift towards more eco-conscious building practices.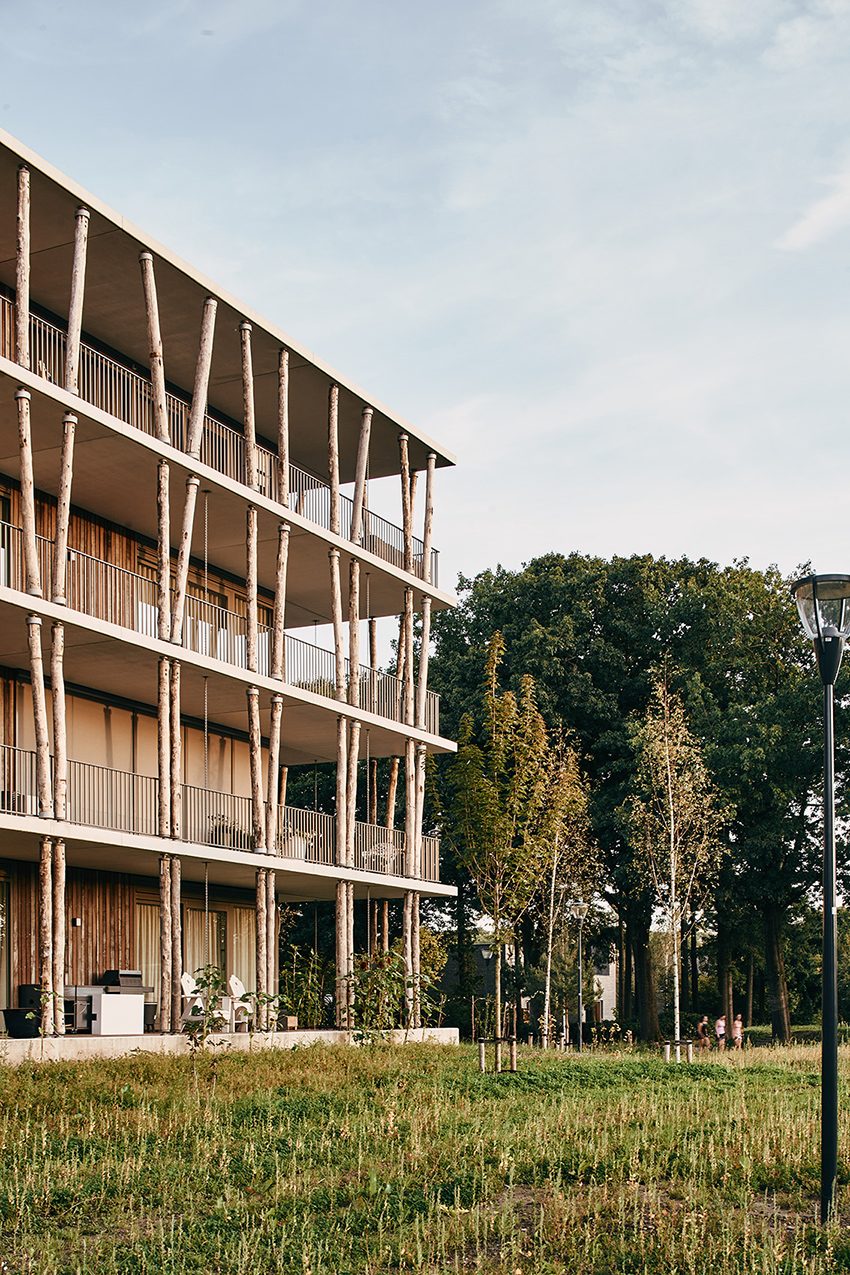 a series of tree trunk columns blur the lines between built form and nature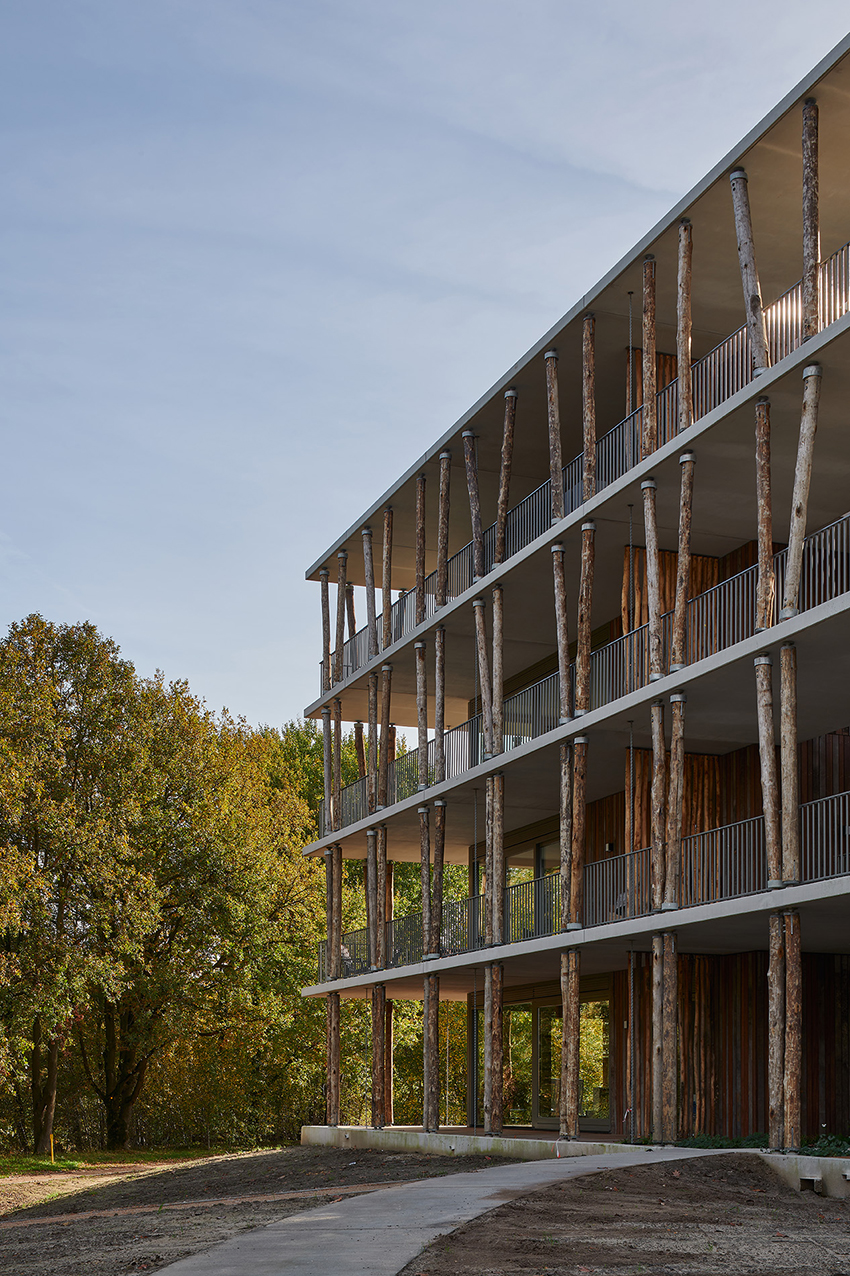 the project merges modern living spaces with the surrounding greenery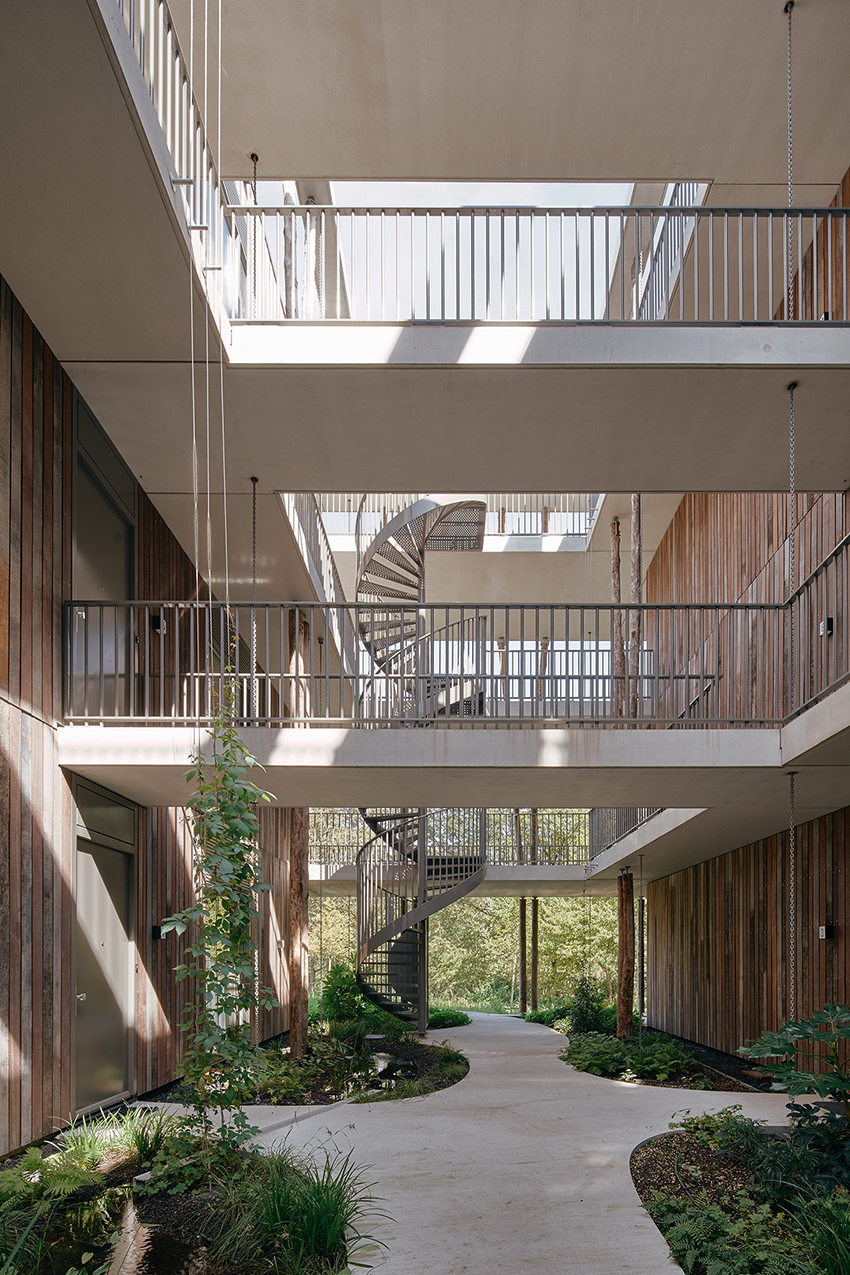 green open spaces form walking routes from the park and into the built volume
Source link