VIVE Arts presents Of Whales a large-scale installation
At the Venice Art Biennale 2022, award-winning artist and filmmaker Wu Tsang presents 'Of Whales', an immersive large-scale digital film installation. Its stunning location along the arcades inside the historic structure of the Giaggiandre adds an immersive backdrop, reflecting the 16-meter screen on the water surface. Supported by VIVE Arts, 'Of Whales' is a new outcome of the artist's multidisciplinary project inspired by Moby Dick — an 1851 novel by American writer Herman Melville, based on a whaling voyage that ends with the sinking of the whaling Essex in 1820.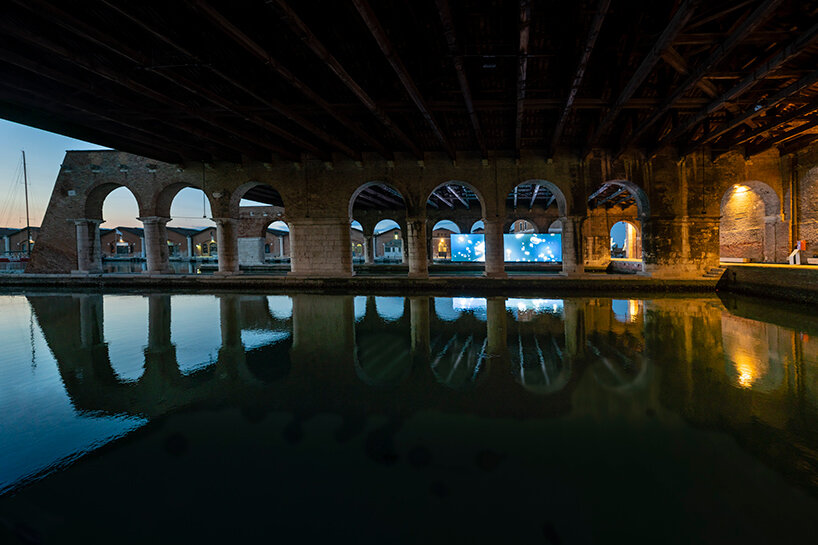 All images by Matteo De Fina
an all day long audiovisual artwork
Through this project empowered by VIVE Arts, the artist explores the ocean described by Melville's Moby Dick tale. In partnership with the french studio Albyon (see more here), Tsang created a dynamic, real-time film that seeks to feed the audience with a sensitive interpretation of the whale's perspective. On view from 23 April to 27 November 2022, as part of the Biennale with the title 'The Milk of Dreams', the digital artwork invites visitors to immerse into a sweeping sensory experience.
Wu Tsang is renowned for her marginalized narratives, documentary films, live performances, and video installations, while some of her work has been exhibited in numerous museums and venues around the world. With the use of game development tools, Of Whales will be continuously on display providing visitors with a changing audiovisual experience all day long.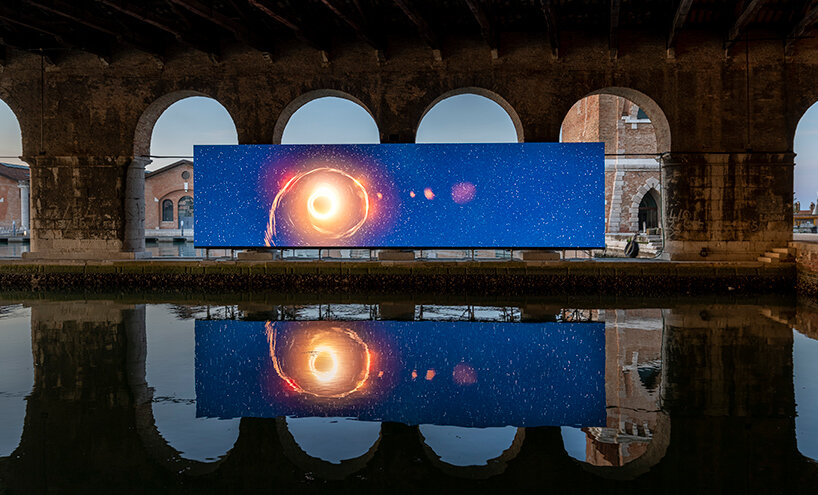 According to VIVE Arts, Of Whales reflects some of the key themes of the Biennale Arte, including the use of technology to challenge concepts of the 'world' beyond anthropocentrism.
'It is an honor to work with VIVE Arts as they have supported a new way of working for me. As a filmmaker I'm most excited about the nonlinear storytelling possibilities, which seemed perfect for a world-building novel such as moby dick,' mentioned Wu Tsang.
'We are proud to support Wu Tsang's 'Of Whales' at the Biennale Arte. Tsang is renowned for her creativity and storytelling and 'Of Whales' showcases how digital innovation can open up new forms of artistic expression, as new technologies impart different ways of seeing and interacting with the world. We hope that this extraordinary artwork, set in the stunning location of the Giaggiandre will offer visitors a mediative, emotionally engaging experience,' expressed Celina Yeh, executive director, VIVE Arts.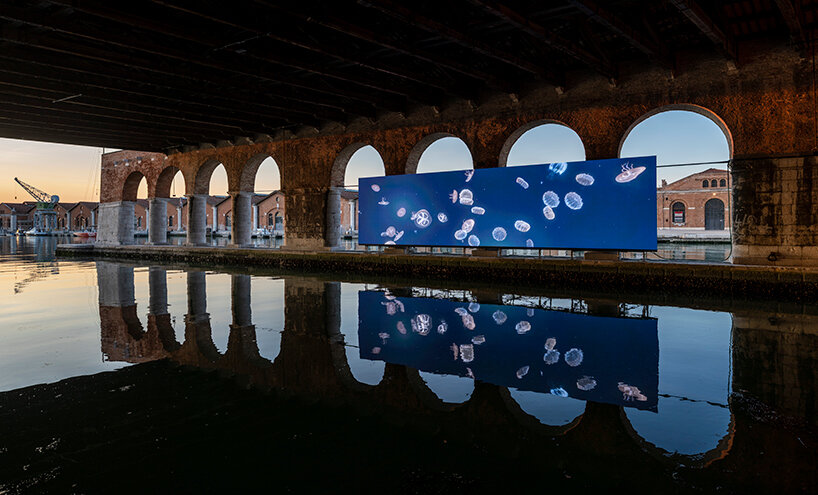 At the same time, Teatro Goldoni hosted the premiere of the artist's feature-length silent film, an ongoing project created with the performance collective moved by the motion at the Schauspielhaus theater in Zürich. Supported by Tba21 and Hartwig art foundation, the film was muted while accompanied by a live orchestra that added to the immersive experience. 
Source link